A 2002 Trip to Jingdezhen
My wife and I recently returned from a week long trip to China that included 3 days in Jingdezhen. We did not take our daughter who is currently 3 years old. Our hope in planning the trip was to make a connection to Jingdezhen, the orphanage, and her foster mother if possible. We flew to Bejing from the US and then flew China Southern to Nanchang. We got a taxi from Nanchang to Jingdezhen. There is a new highway between Nanchang and Jingdezhen and the trip is now about 3 hours. There are flights between Jingdezhen and Beijing, but they fly only 2 days a week.
The drive to Jingdzhen is along rice and vegtable fields with mountains in the background. Very beautiful. We stayed at the 3 start hotel where westerners (what few come to Jingdezhen) stay--the Joint Venture. This hotel is easily found on the internet and in travel books. The hotel claims a western restaurant but it was never open. The Chinese restaurant did have an English menu. We did not find other restaurants in town with English menus. Unless you read Chinese or don't mind not knowing what you order there are few other eating options other than the hotel.
We wrote the orphanage a letter back in March or so (in Chinese) and they had written us back with an invitation to visit. They asked that we bring Cortizone Cream (1%) for rashes. We had paid for a local Jingdezhen english speaking guide and driver through a Bejing based travel service. We visited the orphanage on a Saturday morning in July. The orphange is in a very low income area on the west side of the river. The neighborhood road to the city is very rough. The director of the children's division, Mrs. Wang (wan) was very welcoming. We learned that currently all the babies are placed in foster homes. The orphanage currently has about 40 babies placed in foster homes.
There were about 10 older children currently living at the orphange. We were allowed to tour the older kids rooms and the former nursery which is on the 3rd floor of the SWI. Indeed the room with about 20 baby cribs is not in use. The large room is nice with large windows on 3 sides and a nice wood floor over concrete slab. The facility is much nicer than the housing units that you see outside the window of the orphanage.
Our daughter's foster mother greeted us at the orphanage and later visited our hotel room with her family. In the afternoon we visited the place where our daughter (according to her records) was left. Director Wang went with us in the afternoon to this place. The driver and the guide would not have been able to find this village without Mrs. Wang's help. Mrs. Wang stated that birth mothers/families travel at night and place their baby at public locations and at doors of private homes. According to her the birth families do not live near the place where the children are left. We longer assume that the village/area where our daughter was left is also the place of her birth.
Jingdezhen is surrounded by green rolling mountains and the view is very beautiful. There is a considerable amount of high rise construction going on in the town. Dir. Wang stated that the orphange is moving to a new building in a nicer neighborhood in about 2 years. She stated that the Jingdezhen orphanage has been placing babies with international families since 1996.
It is our understanding that the overall director of the Social Welfare Institute (children and seniors) is Li Xiao Yan. The director of the children's division is Mrs. Wang. We did not meet Mrs. Wang on our adoption trip but many of you may have already met her on your trip. She is obviously very dedicated and very involved with the children. She keeps a personal notebook in her purse with the photos and information about each child adopted. I'm sure she would greatly appreciate any support you might want to provide.
Below are some photos of Jingdezhen, the orphanage, the hotel, and some tourist sites in Jingdezhen. It was raining most of the time we were in Jingdezhen, so some shots are not very good. At first we were told that we could not take photos inside the orphanage. That changed and we were allowed to photo the outside and the older children's dorm room.
I hope that this posting and the photos increase your connection to your daughter's birth city.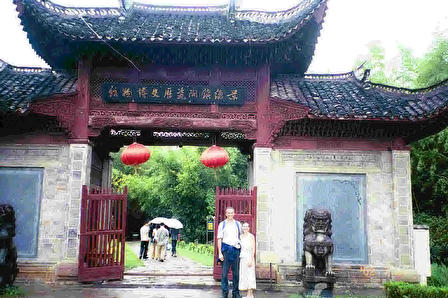 Museum of Ceramic History on western edge of Jingdezhen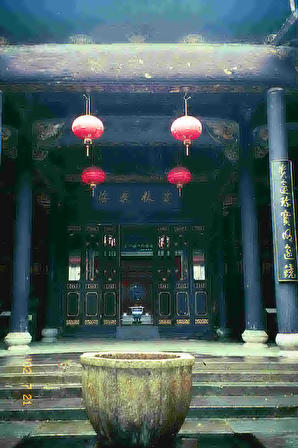 Room at Ceramic History Museum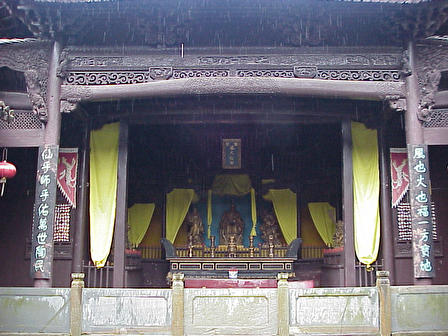 Museum of Ceramic History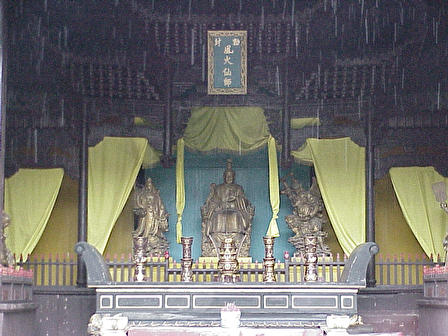 Museum of Ceramic History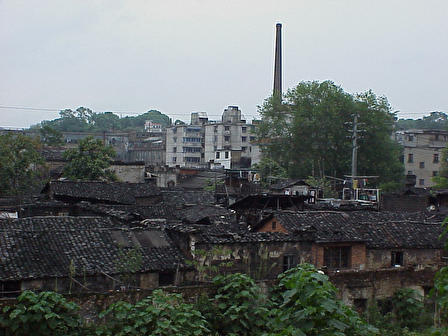 View of Jingdezhen from the old Imperical Porcelain Factory site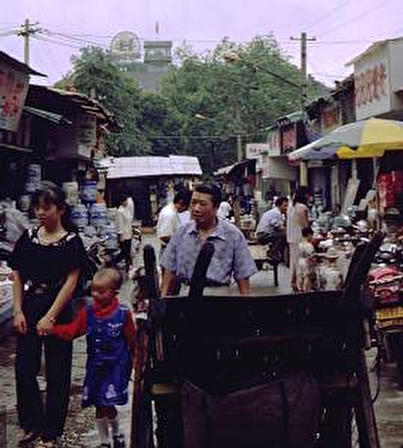 Street view in Jingdezhen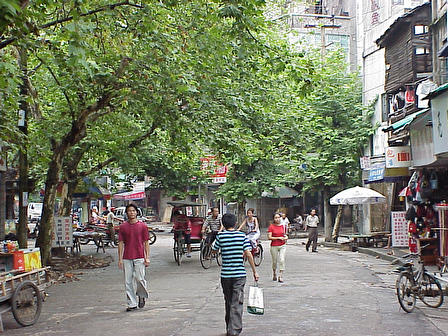 City street in Jingdezhen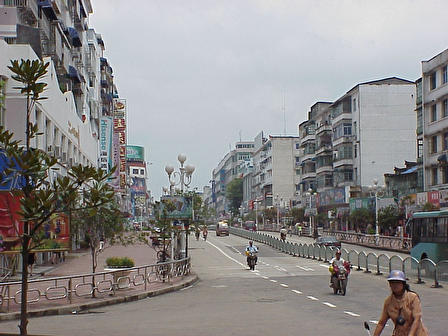 Modern area of downtown Jingdezhen
Street view in Jingdezhen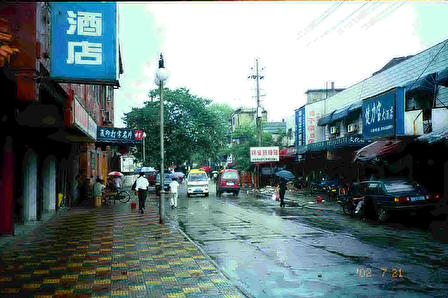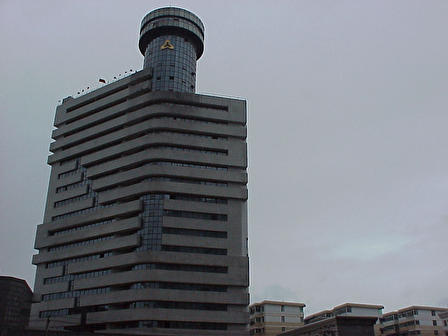 Modern buiding in downtown Jingdezhen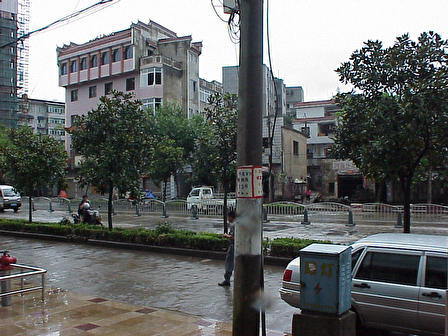 Street view in Jingdezhen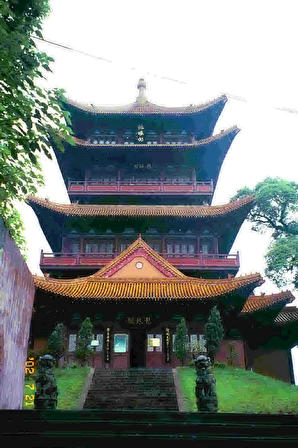 Pagoda of Imperial Porcelain Factory in central Jingdezhen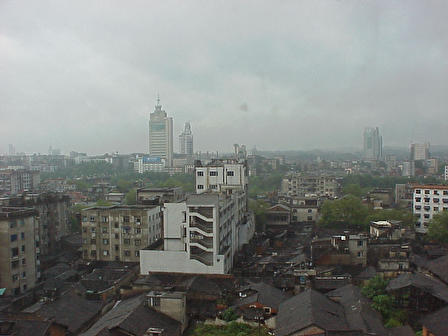 City view from Pagoda at old Imperial Porcelin Factor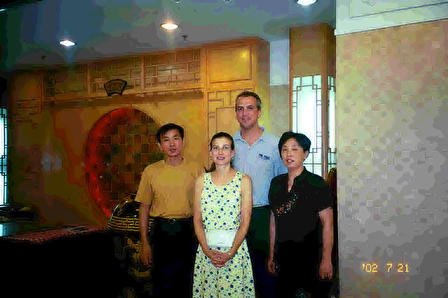 Director Wang (Wan) of the Children's Division of the SWI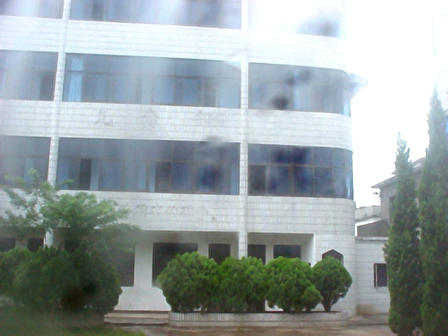 Front of Jingdezhen Social Welfare Institute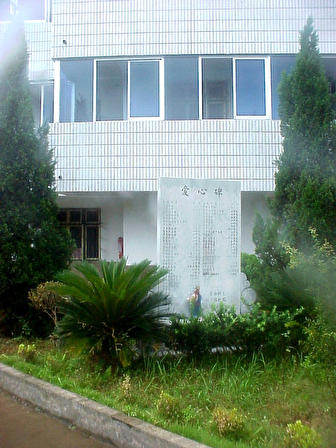 Front of Children's Division of Jingdezhen Social Welfare Institute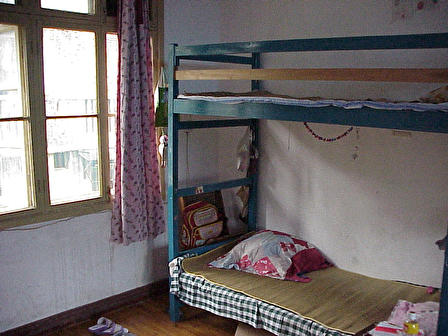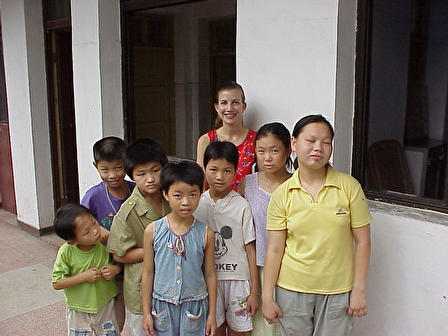 Group of older children at Jingdezhen Social Welfare Institute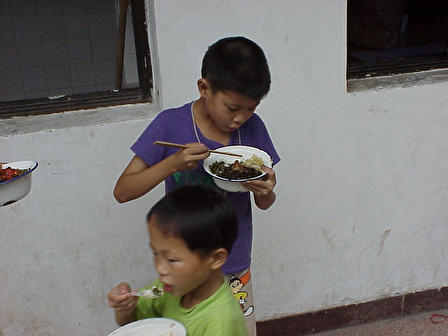 Older children at Jingdezhen Social Welfare Institute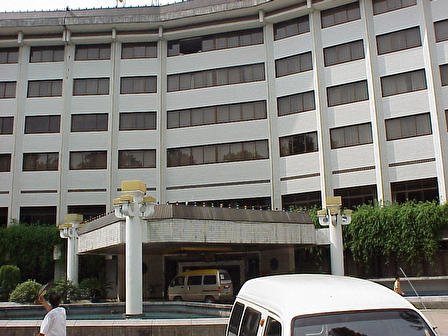 Joint Venture Hotel in Jingdezhen China (3 star)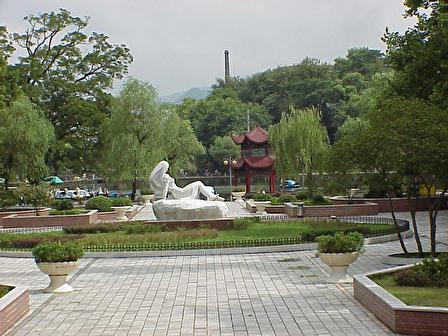 Park area in front of Jingdezhen Binguan (Joint Venture) Hotel
---
Please e-mail me at webmaster@gurrad.com if you have any additional information or if your child is from here and you would like to post a picture here or other contact information.