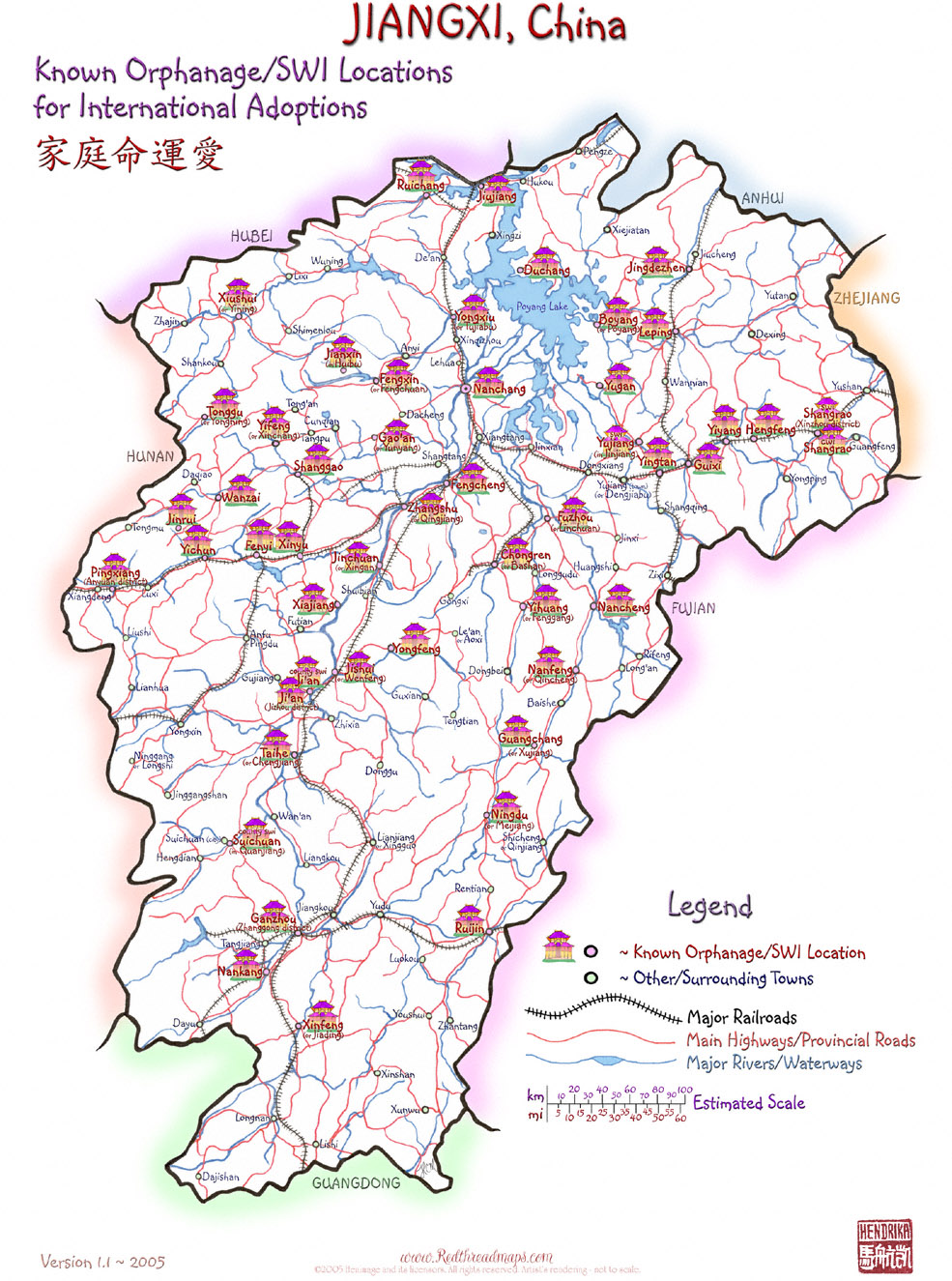 Copyright 2005 Henimage and its licensors. All rights reserved. (Published on this site with permission). Map is artist's rendering - not to scale - may contain errors or omissions.
For those of you wondering what the symbols near the upper left of the image mean, the first two signify "Family", the next two signify "Destiny", and last one signifies "Love".
Additional details and prints of this map are available at www.redthreadmaps.com. $2 from the sale of each map will be donated to Amity/Altrusa by Red Thread Maps.