A Visit to the Shangrao Orphanage
Photos included below!
I traveled to the orphanage in Shangrao on 10/11/00. Gotcha day was 10/08/00 and I was told that I couldn't go to the orphanage by the orphanage director. I did a little research and found out that it was a four hour train ride. I told the director that I was going to visit Shangrao on the 11th and she told me again that it wasn't possible. I told her that I would be taking the train and I would be taking pictures of the outside and I hope she didn't mind. On the 11th, I took the morning train (8:40 a.m.) and arrived at about noon. To my surprise, a representative from the orphanage met me on the platform and drove me to the orphanage. Due to the train schedule, the return train ride was at 1:30 p.m. so I only had a little time in Shangrao but it was well worth it. I met some of the older kids, saw the two rooms that the children stayed in and took as many pictures as I could. Here are some of those photos.
The orphanage was clean and bright. The rooms were large and the walls had colorful paintings. All but two of the children appeared 100% healthy. There were about 25 children in each room and the kids appeared to spend most of their time in their cribs. There was a shocking absence of stimulation toys or items. I plan to send as many toys as I can find (afford) to give the children something to do in their cribs. The caregivers slept in the same room and were either feeding or playing with the children when I got there. I do not know if everything was staged, but if enough families go to the orphanage they will have to stage so often that it will become the norm.
I asked if any westerners had visited before and they told me no. They later took me to lunch (on the way to see where Ya Li was found) and I met a entire group of Belgium fathers (moms stayed in Nanchang) who had just visited the orphanage. They chartered a bus (about US200.00 for ten fathers) and visited the place. So much for not being able to visit and being the first westerner.
Anyway, you can visit the orphanage the following ways:
1. Take a taxi. I got a quote of about $150 US for the day long round trip. I would have gone with two or three other people (no kids) and split the cost.
2. Take the train - make sure you get "soft seats" it is a long slow ride but you get to see much of the countryside. that cost about $20 per person and was very comfortable. Buy the tickets the day before.
3. Charter a bus. I think the national or local guides will be reluctant to go on these trips (unless everyone goes) so I suggest getting an interpreter from your hotel's business services department. If enough families demand this from their guides, it will become the norm for ShangRao families to be taken there. The train ride was much more educational than another shopping trip into the city.
Overall, Ya Li was size appropriate- 75 percentile on Chinese female growth charts. She had double ear infections and pneumonia but she is fine. She hasn't stopped smiling since I met her. I took Ya Li with me to the orphanage on the train. She loved it and the caregivers were happy to see that she was clinging to me after only a few days. They truly want the children to bond and be happy with us.
Here's some of the photos I took:
We arrive at Shangrao Train Station: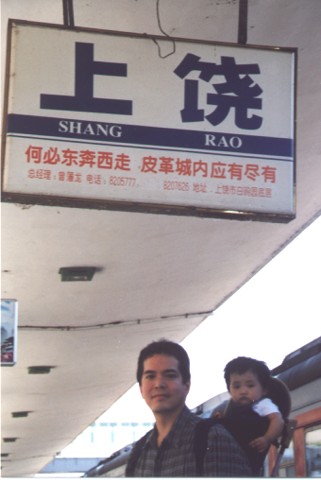 Shangrao Town Square: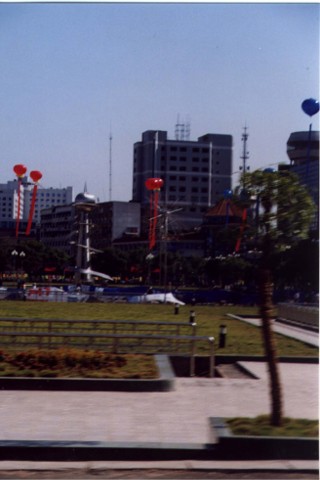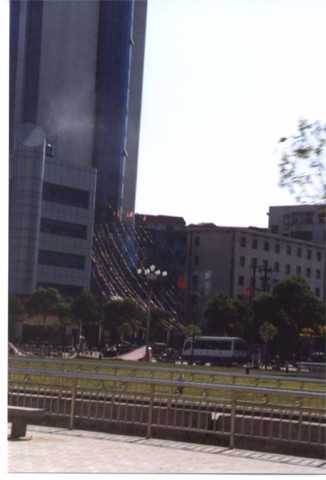 Shangro Hospital (under construction):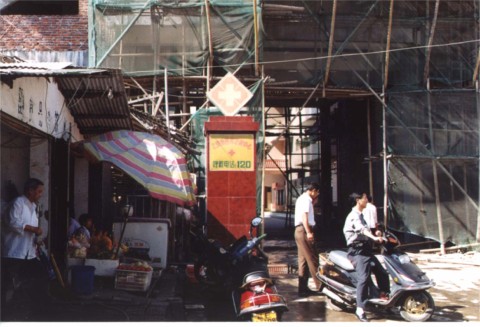 Shangrao Welfare Institute playground: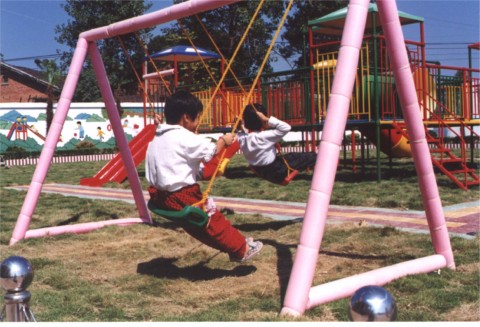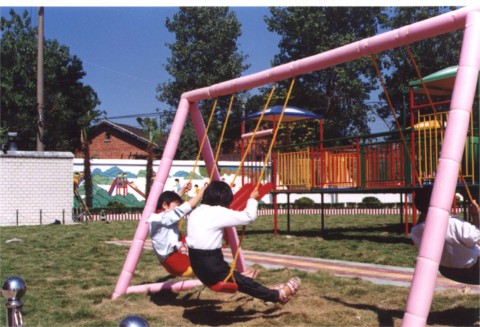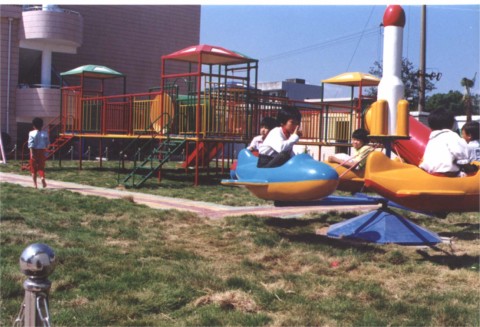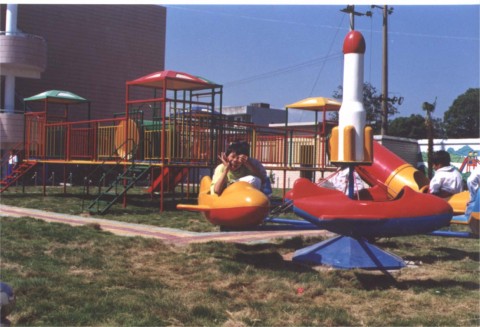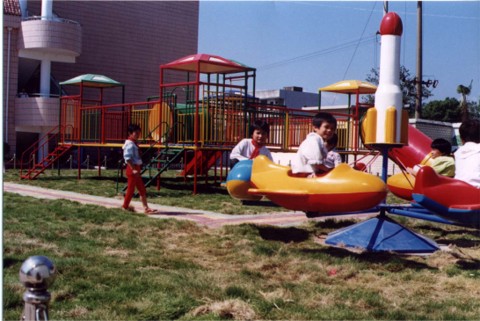 Shangrao Welfare Institute: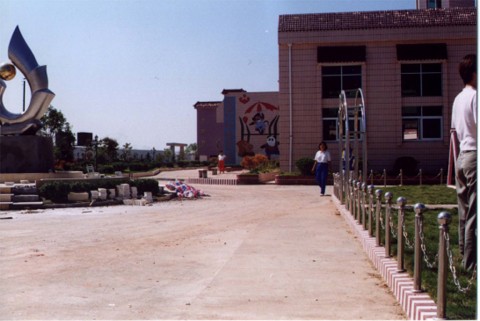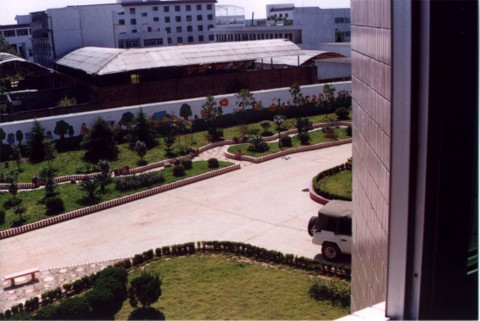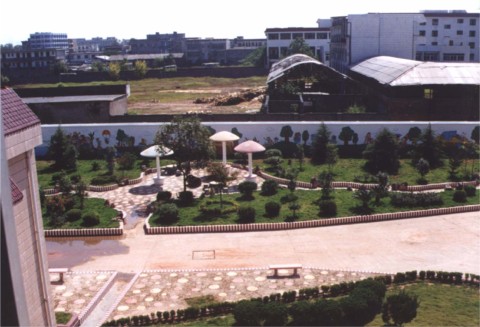 Children in Cribs: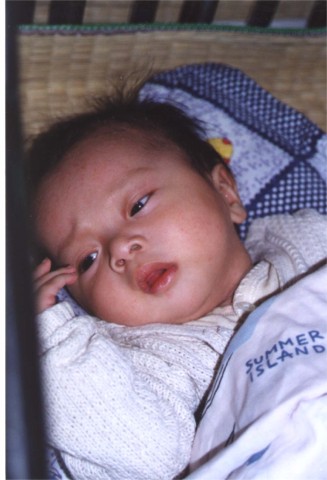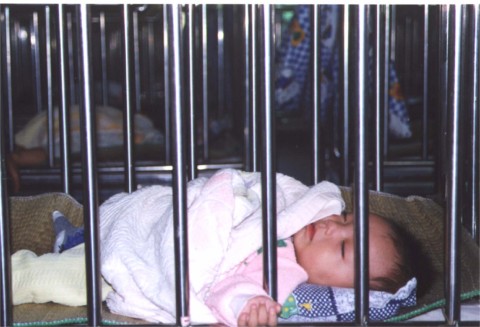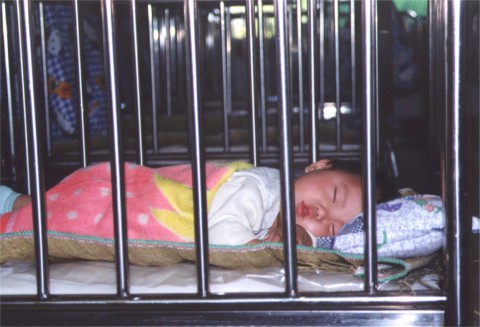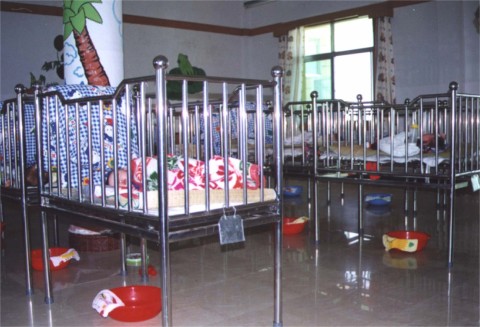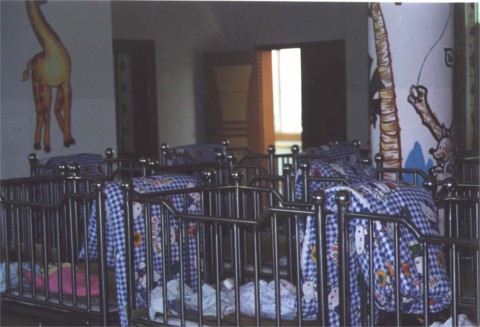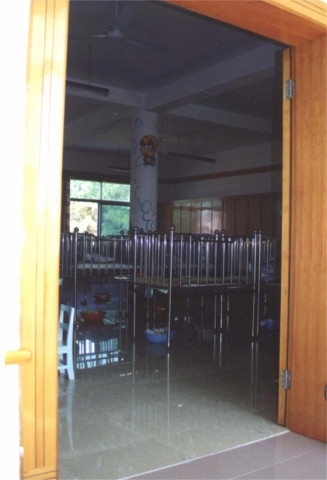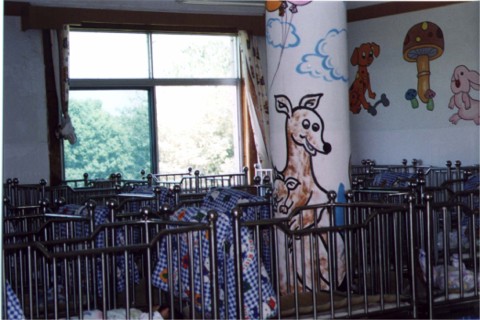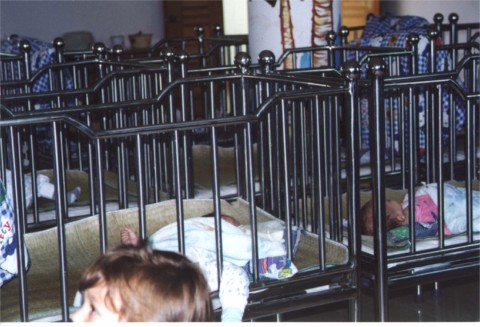 Feeding Time (all the children had bottles propped up into their mouths):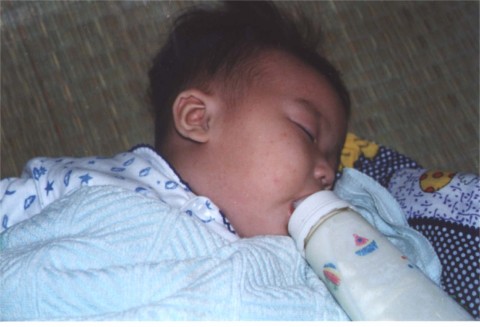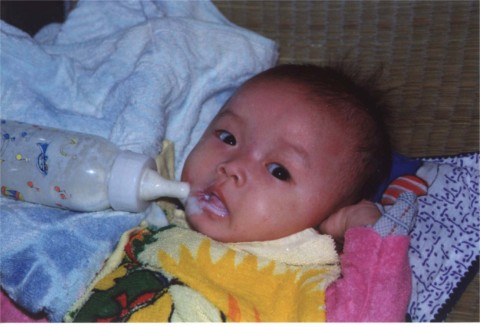 Two children were playing with a caregiver on a mat: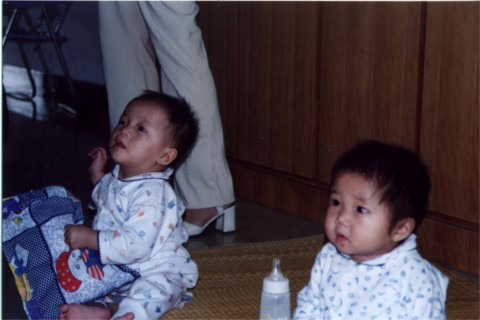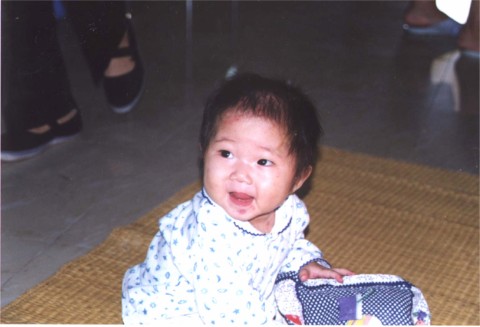 Child eating rice noodles with meat and vegetables, caregiver using chopsticks. Child was quite happy but wouldn't smile for the photo: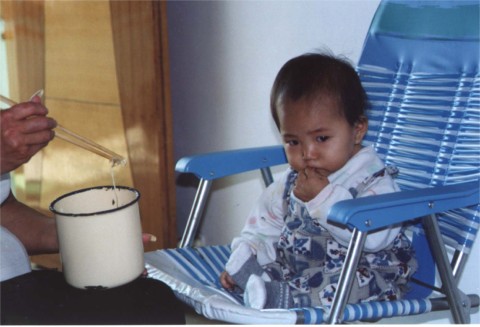 Caregivers making formula and feeding: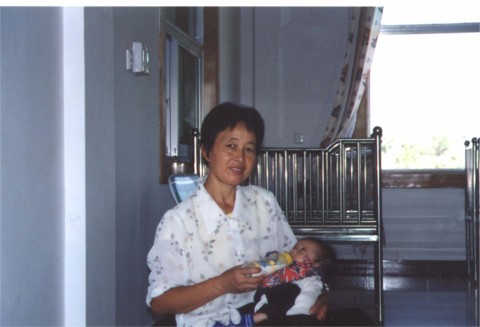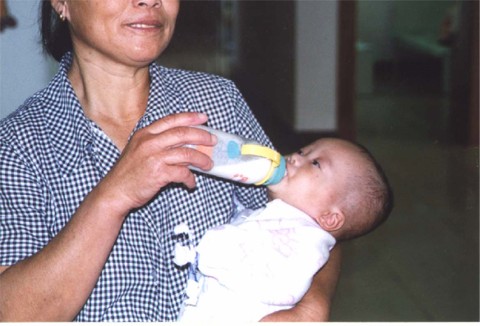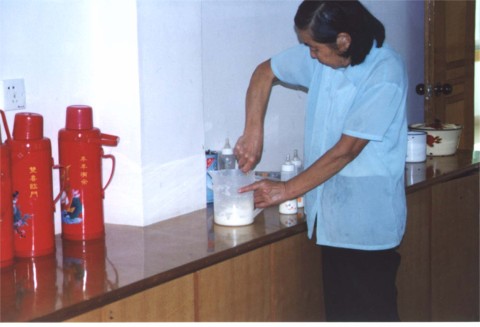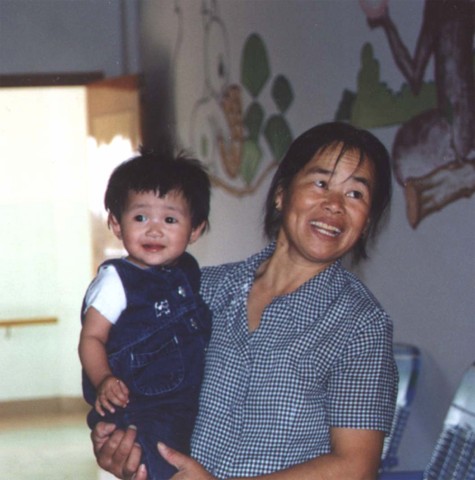 My daughter Yali with the orphanage director, also other children and caregivers: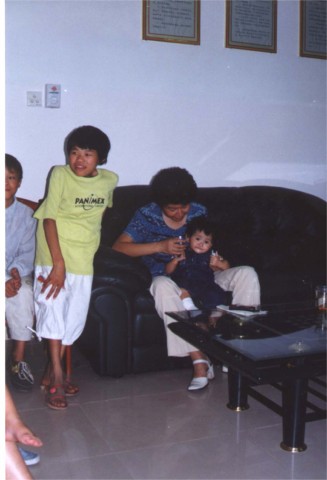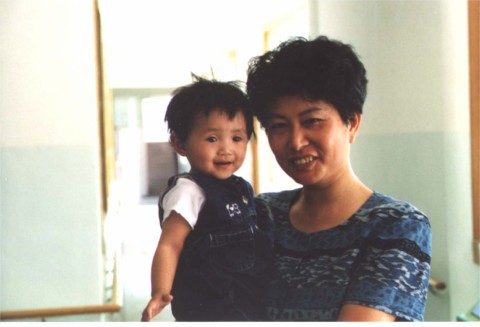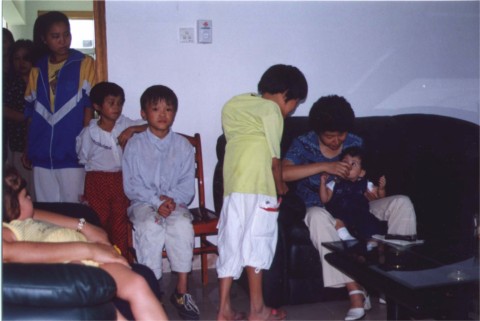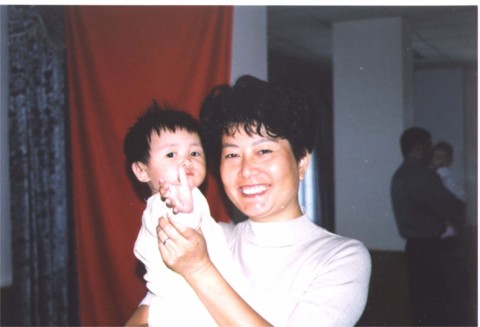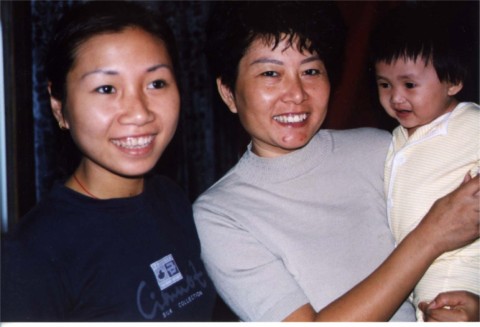 Caregiver changing cloth diaper: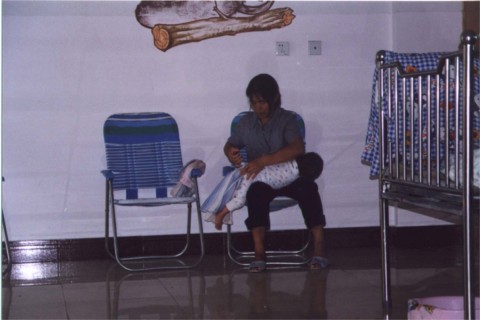 My daughter with a caregiver that took a special liking to her: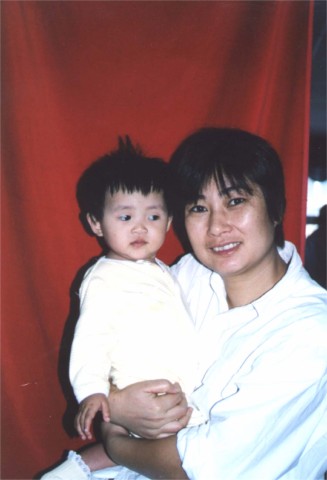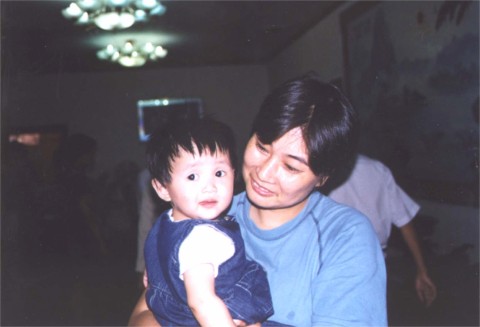 Older children in a study room near their bedrooms: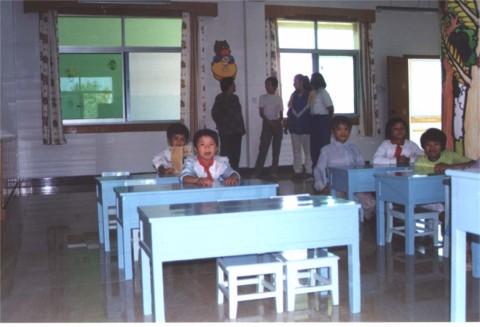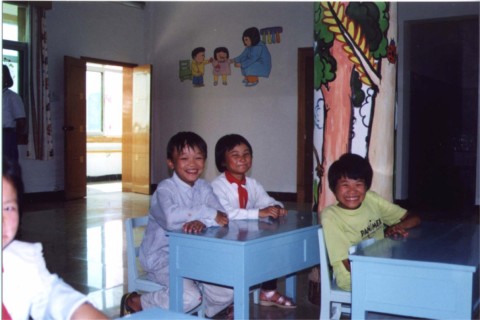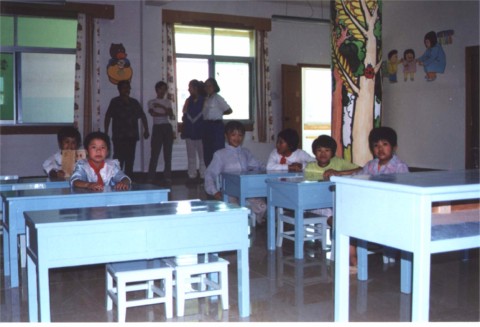 Wooden cribs: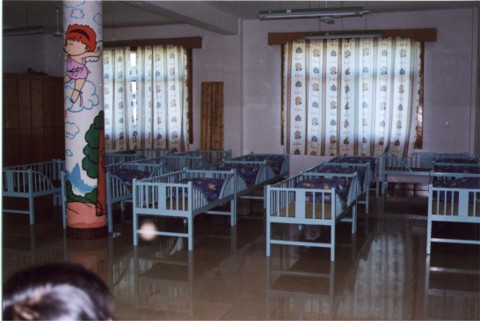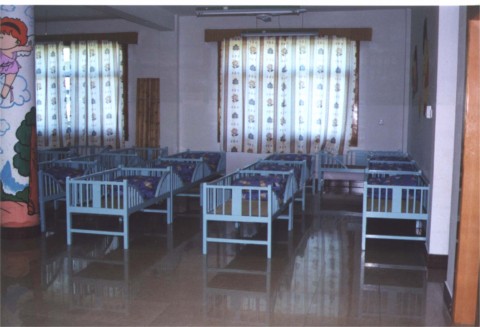 My daughter, previously known as Rao Ya Li, born Dec. 10, 1999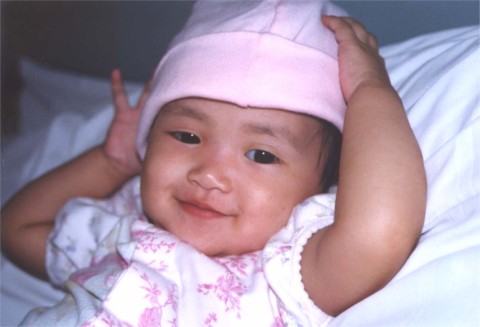 ---
Please e-mail me at webmaster@gurrad.com if you have any additional information or if your child is from here and you would like to post a picture here or other contact information.