To the Little Girls of
Yujiang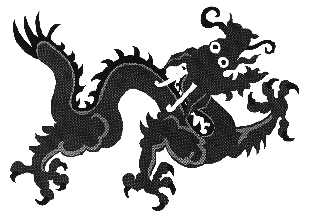 In November of 1994 we set off for China to find my daughter An Na. With my 15 year old niece and a good family friend we hopped a plane in San Francisco flew to Beijing and then to Nanchang. We were in China close to 3 weeks.
I met An Na, who's American name is now Klaira An Na Beaudet, on November 16, 1994 in Nanchang. It was cold in Nanchang, gray and a bit windy. We found that once we got to Nanchang that we couldn't get an airplane down to Guangzhou. We ended up staying in Nanchang close to a week and during that time we were able to go to Yujiang, the Yujiang Social Welfare Home, and Klaira's foster mother's house.
On Friday, November 18 we were able to rent a car and driver to take us to Yujiang, which is around 90 miles outside of Nanchang. This 90 mile drive took close to 5 hours. It's winter in November in Jiangxi province, it was cold but dry. I can only imagine how difficult it must be to try and maneuver on these roads out to Yujiang during the rainy season.
Some of the road is dirt, some is rock, some is paved. We road through beautiful farm land, old farms, rice paddies, tea groves. There were an amazing amount of people making and pouring concrete, all in the process of building more paved road. Some of the road went through small very third world type villages where people would push their faces right into the car window. Other parts of the road went through farmland that was well manicured and surrounded by freshly painted white fences. Over and over again we saw men and women (with babies on their backs) with large peaked hats driving oxen through fields. Most roads were traveled by farm equipment, bikes, cars, horses, all going on different sides of the road, looking for any open space to occupy.
As we drove into Yujiang there seemed to be two main streets. The one we drove in to town on (it continues to "Porcelain City") and the one that we turned right on which went to the Social Welfare Home. The street was lined with two story buildings. Apartments with all manner of shops below them. As we were driving my niece looked out and up from the car and said, she saw someone she knew. I said right, sure--in the middle of China! It happened that she caught sight of Klaira's foster mother on her balcony. So we got out of the car, said hello and then just started walking down the street. The towns' residents smiled-stared but where very pleasant. It was around 11-12 noon and it was a bit warmer, the sky still a bit over cast, and you still needed your jacket. We continued to walk and at the end of the street we came to the Yujiang Social Welfare Home.
I hope these pictures and narrative give you all an idea of what a beautiful, and very rural place our daughters were born. The story continues with the photos that follow.
We wish you all the best during the holidays--let's stay in touch. One other thing, the beautiful little girl in the pink dress is Klaira. Zu Bao Ju told me the most beautiful girls in China come from Jiangxi Province, I believe she's right!!!
Much warmth,
Diane & Klaira An Na
---

As we continued our walk through Yujiang we came to the end of the street, turned left, and came to the front gate of the Yujiang Social Welfare Home. Our driver and another worker are the people in these photos.

Director Ren, was very proud as he pointed at the construction in this photograph and said that the money I had just given him and money from other adoptions were funding the building of the new nursery for the babies left at the home. At the time we were in Yujiang no infants stayed at the home, (16 of them at the time) all stayed in foster homes.

We saw 6 children ages 2 1/2 - 5 at the home. The rest of the residents were elderly folks. As the Director said, the kids had a house of grandparents taking care of them. As far as I could tell these kids had no disabilities. I can't tell you how many were boys or girls.

We walked freely through all levels and areas of the home.
These are photos of the Yujiang Home, and some of its residents. I included the picture of "Local Girl" and my niece because it gives you an idea of what the interior of the rooms look like. "Local Girl" had just turned 81 and had lived in the home for the past 25+- years. Her family, 2 sons and husband had been killed turning the cultural revolution. Her room was painted two-tone green (as all the rooms were) and the furniture was a high shine lacquered purple. Take a close look at her feet, they had been bound. You can also see her standing on the porch in some of the other photos.




It was proudly told us that all the farms were now privately owned and farmed in the Yujiang area. These are pictures of the farms around Yujiang.The Home itself raised its own food and you see a woman watering the crops in photos 12-13. Photo 11 is the area behind the home were they raised pigs and chickens. Everyone we met while in Yujiang was very dedicated to their work at the Home.






Anyone need a dentist? This man kept letting us know that if we needed any teeth pulled he was the local dentist and he was there to help! This was pretty typical of what the shops looked like.

This is the balcony of Zu Bao Ju, Klaira's foster mother. The person on the balcony was one of her helpers. She had two teenage girls and a foster father that help her take care of six infant girls. She had a 4 year old son of her own. This type of balcony was typical of what we saw on our walk.

My niece took this picture of myself, Zu Bao Ju, and Chris (Chinese Liaison) on Zu Bao Ju's balcony. Take a look in the background. This will give you a pretty good idea of what Yujiang looked like. As you'll notice there are phone and electric wires. Zu Bao Ju's two room apartment had no heat but one light bulb in each room. There was no TV, there was a hot plate and a small icebox. The Social Welfare Home was near the base of the hill you see in the background of this photo.

These were the little girls that Zu Bao Ju was cared for. All very healthy, and very alert. I held them all. Klaira was 11 pounds +- when we picked her up. She was, still is, a healthy eater. These kids where being fed formula and rice cereal. Green glass bottles were being use to feed the girls formula (I never got a clear answer as to what "formula" meant).

The little girl in the red hat was only 8 months gestation (she had been born 6 weeks premature) she was doing great. They expected her to be adopted soon. The little girls shared one big bed in the front room. The mattress was made of newspaper and comforters. They were all bundled up like little "Charlie Browns."

The lunch to end all lunches! After we walked from the Yujiang Home to see Zu Bao Ju, we were taken to a "home style" lunch at a small eatery. Chris and the Director where very proud of this meal. They kept shaking their heads and said that this was not restaurant food--but real food, home style food. So we sat down to a meal of very strange things. Some very unidentifiable, and others oh to identifiable! Pigeon with eye balls and all...little ells. Someone next door to us was having a great game of some kind which entailed a lot of beer! The people in the photo are myself, my niece Kelley, Chris, the Director, the retired Director, and their assistant. Our driver and one other official joined us for lunch.


We left Yujiang around 4 p.m. and started the drive home. The ride home was arduous. We got stuck in a traffic jam in the middle of nowhere that rivaled anything I've experienced on the San Francisco bay bridge! It took us 6 1/2 hours to get back to Nanchang. These are pictures from the way back.

This was taken in Nanchang walking down a street going to the Pavilion. I included it here because this man is writing a poem to Klaira. To paraphrase a bit--it goes something like--"Children as they learn, open like flowers in springtime."