---
Tonggu Orphanage
---
2005-08 - The Tonggu Social Welfare Institute has been under construction. Our group (Tonggu Families Yahoo Group) is still uncertain as to its open date, but many of our members have traveled there in recent months to see it. Our Yahoo group includes photos of Tonggu, the SWI and the surrounding area, along with common finding spots. As the orphanage is being rebuilt, all of the children are being fostered at this time. It has been suggested that once the SWI is finished, the children will be moved back to the SWI. The majority of the girls from Tonggu have been very healthy. (ST)
If you have adopted from, or have been referred a child from Tonggu, you are welcome to join the Tonggu Families Yahoo Group. You will need to subscribe to the group and answer a few short membership questions. You can subscribe by sending a message to TongguFamilies-subscribe@yahoogroups.com or visiting http://groups.yahoo.com/group/TongguFamilies/.
---
A single mom adopted from this orphanage in 1995. Apparently it is in the same county as the larger town of Yichun which also has an orphanage. Initially this mom had been told her daughter was from the Yichun orphanage. But a few years later when she received a reply to a letter she had sent the orphanage director she learned her daughter was from the Tonggu orphanage. It may be that this is a smaller orphanage that does international adoptions infrequently so they process the papers through the larger orphanage at Yichun, especially since Yichun is likely the "county seat". Unfortunately there wasn't any information in the letter about the orphanage or the town. On the map Tonggu appears to be a smaller town and is about 150 km west of Nanchang.
In July 2001 the above adoptive mom received a second letter from the orphanage director and she sent me the following update: "We know of one family in the United States (me) and four families in The Netherlands who have adopted from Tonggu between the years of 1995 to 2000. All the girls were very healthy. It is a small orphanage about a four hour drive from Nanchang. The girls all have the surname Min, meaning of the people, named by the orphanage director. In the summer of 2001, the orphanage is undergoing a large renovation project. The director promised me some pictures once the renovation project is complete. I will share them when/if I get them." When I contacted this mom in 2004 she said that she did receive some photos from the director and she would be happy to share them with other Tonggu families.
It appears that since at least 2000 the babies at the Tonggu orphanage are given the surname Tong and the first of their given name is Min so their names (with the surname first) are all Tong Min xxxxx (this last part of the name varies). One Tonggu baby transferred to the Jianxin orphanage prior to her adoption in 2001 (read more about this at the Jianxin page) and her name was Gan Tong xxxx. Jianxin typically gives the transfer children the surname Gan and if they are from Tonggu then the next part of their name is Tong. She may have been transferred because Tonggu was not doing international adoptions itself at that time but it appears that they have started to do so since then.
There have been several babies adopted from Tonggu during 2004 in various months. One October 2004 travel group had nine families adopting from Tonggu
As of mid 2005 I have heard from a few families adopting during 2005. (PG) A 2005 adoptive father writes this: My wife and I have just returned from China on March 2 with our daughter. She and three other babies came to us in Nanchang from the Tonggu SWI. All four babies in our group were in foster care and reasonably healthy. All seem to be adjusting well back here in the U.S. Our Chinese coordinator managed to arrange a trip to the orphanage. None of the other families wanted to go so my wife headed out with a translator via taxi to see it and possibly meet our baby's "foster sister." I have posted information about our trip on our blog here: http://www.mrcic.org/china There are some pictures of Tonggu and a couple pictures of my wife with the Tonggu orphanage director, the foster mother and some orphanage workers. (CG) And from an adoptive mom who met her daughter 2-28-05: We made it home safely from an amazing journey to China! We have our beautiful and healthy little girl who completes our family in every way. We have posted our complete journey with great pictures on our website to relive the moments with us it is http://home.mchsi.com/~boerhave1 My husband Clint did a great job with the daily postings so ENJOY!! This trip was a trip of a lifetime and we treasured every moment of it!! (JB)
If you or anyone you know has adopted from this orphanage I'd love to hear from you.
---
| | | | |
| --- | --- | --- | --- |
| Tong Min Ping | Tong Min Yin | Tong Min Ding | Tong Min Lian |
Tong Min Yi

Tong Min Hang
Your Child
Born

5/2/05

Born 1/26/2004

CLICK

Adopted

2/5/06

Adopted 9/19/06

HERE
Tong Min Jie
Tong Min Lei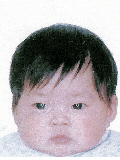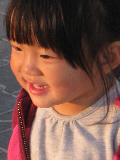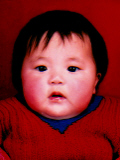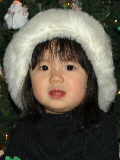 Born 1/11/05
Born 10/2/07
Adopted 12/6/06
Adopted 6/16/08
---

Henrichsen Travel Blog

Journey to Cassidy - Family Website (French)

The Tramposch's Trip to Tonggu (2005-09)

The Noonan's Trip to Tonggu (2005-03)

The Gist's Trip to China - Web Log

Journey to Macey - Family Website

How You Can Help the Children Still in the Jiangxi Province Orphanages!!
---
Please e-mail me at webmaster@gurrad.com if you have any additional information or if your child is from here and you would like to post a picture or other information here.
---